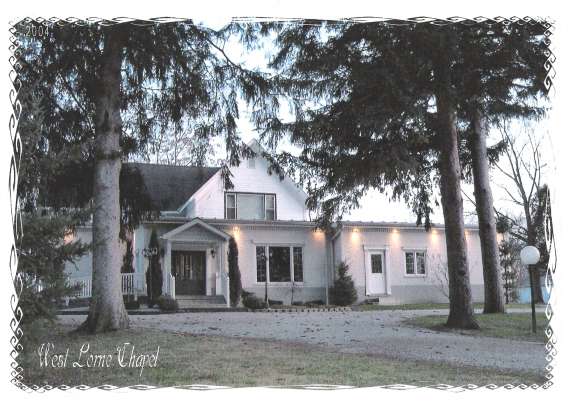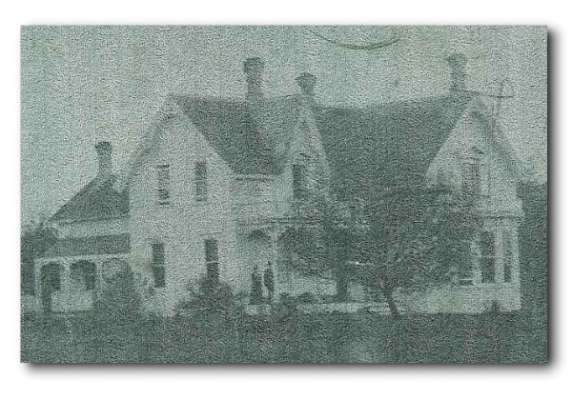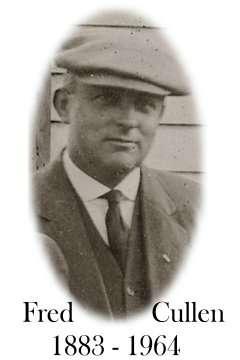 It was around 1900 that James Cullen (and later, his son Fred) became the first West Lorne "Undertakers" of the 20th century. Moving from Rodney, their business was operated from a store on the main street where it remained until a Chatham man, Roy Greenwood purchased the business and established the modern day funeral "home" at the southwest corner of Main and Wellington -once owned by the late Casey Steltenpool. Other names tied to the business were E.L. Brown and Fred Slaughts.
In 1950, Ronald L. Prevett brought his wife Ella (Hall) and sons Ted and Paul to West Lorne and established the Prevett Funeral Home at 202 Main Street (the current location). The "Home on the Hill" where Ron located his funeral home was originally built by a Mr. Blackwood. Also known as the Blackwood farm, it was later owned by Hugh McKillop.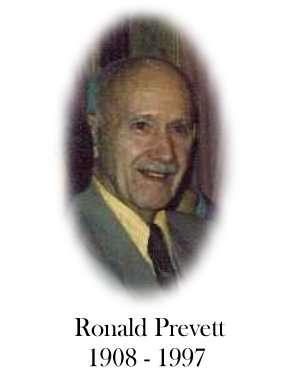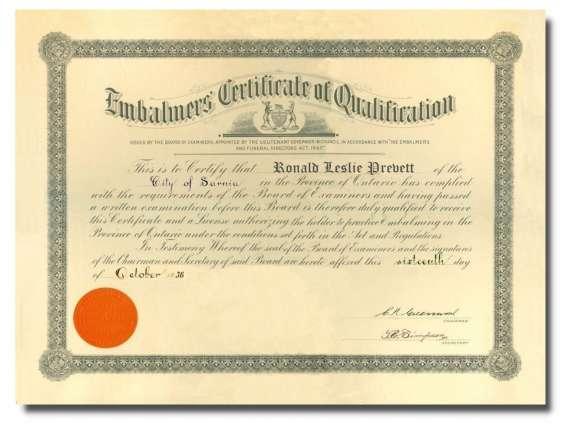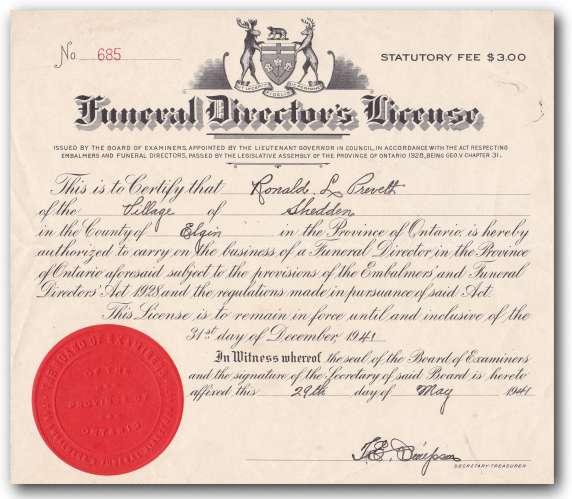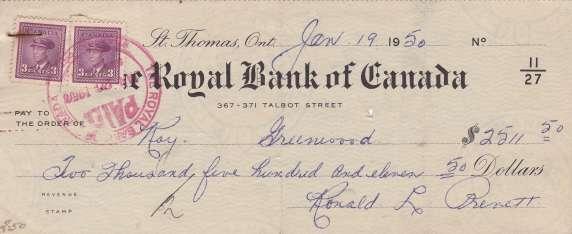 This is the cheque Ron Prevett used to purchase the funeral home in 1950 from depression era funeral home conglomerate Roy Greenwood.