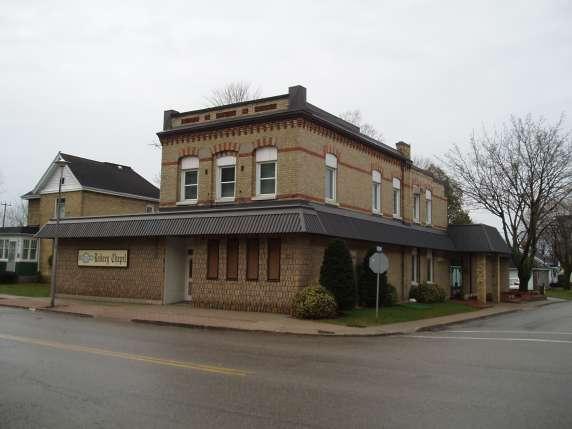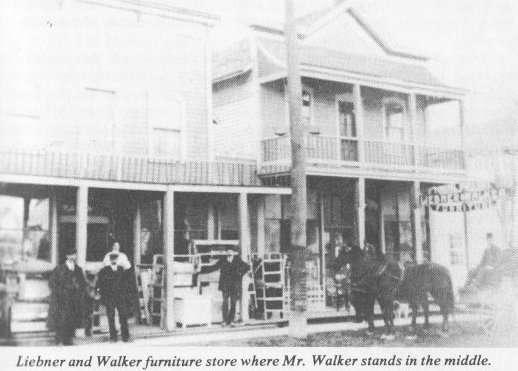 Funeral service in its earliest form came to Rodney in 1882 when William Love, a cabinet maker, purchased the above building and conducted a furniture and undertaking business until 1885 when James Cullen opened up operating it only for a short time before moving to West Lorne. In 1888, Albert J. Liebner purchased the building and undertaking practice from Mr. Cullen and added a line of furniture. Mr. Liebner's father was a casket maker so caskets were made on the spot, with a showroom on the second floor and later in the adjoining building to the south. In the early years of the business, caskets were loaded on a wagon and peddled throughout the country side by Elija Stoddard. Mr. Liebner took Dugald N. Walker in as a partner and undertaker in 1906, while he carried on the furniture business. The partnership carried on until around 1919, when Mr. Walker went into the undertaking business on his own. The building housing the current "Rodney Chapel" was originally constructed in 1887. Surviving a major village fire in the same year, it served as home to a general store and hardware store before reopening as a funeral "parlour" in 1930. Over the next 75 years it has seen three owners.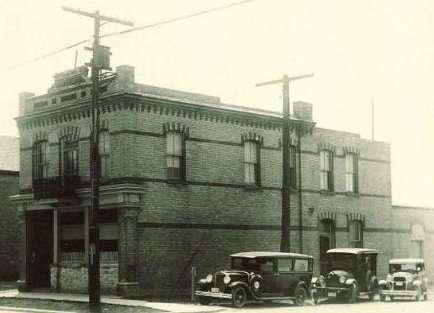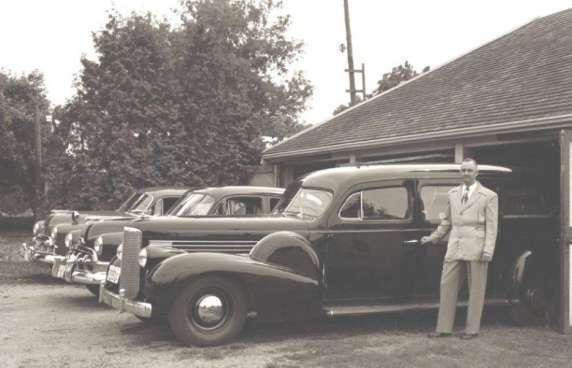 Above - Emerson Padfield with his fleet in the early 1950's

Rodney native Dougald N. Walker set the professional tone for the business by attending the Canadian School of Embalming graduating in 1914. He operated the business until 1950 when he sold to new graduate Emerson M. Padfield of Mount Forest. Emerson also established and operated a licenced ambulance service which was later taken over by his son, Bob who operated it until his untimely death in 2002. Aldborough native Jim Price purchased the funeral business in 1986. In 2007 after seven years of working for Padfield's, Bill along with his brother Brett purchased the business. In 2010 they changed the name to Denning Funeral Directors .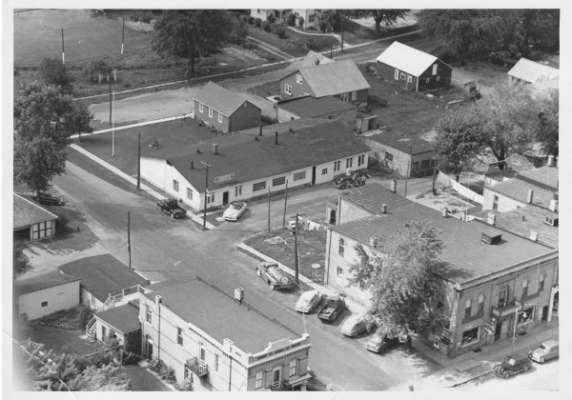 The funeral home, Patterson House and Wight's (our parking lot).