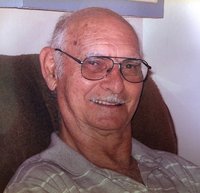 Walter Eugene Faugh
Faugh, Walter
Walter Eugene Faugh, born April 5, 1931, passed away peacefully in his sleep at Four Counties Hospital, Newbury on December 27, 2020.
He was predeceased by his wife Kathleen Mary Faugh (nee Hindes); his Mother, Florence Fach (nee Borth); Father, Walter Faugh; Sister Ruth Hoffer; Brother, William Fach; Brother, David Fach and several nieces and nephews.
Survived by his brothers Robert Fach and George Fach as well as his three children, Michael Faugh, Patrick Faugh and Sandra Faugh. Four Grandchildren, Nicholas Faugh, Ashley Faugh, Kyle Faugh, and Morgan Faugh-Bulckaert. Two great- grandchildren, Jayden Bellemy and Peyton Durham-Faugh. He will also be missed by several nieces, nephews and extended family.
Walter spent the majority of his life as a mechanic. He could fix anything from cars to fork lifts, fridges, houses and boats. He spent his younger years in the far north logging and mining. He was an avid hunter and loved to stop by a stream to drop a line to catch fish. He did a lot of camping later in life with his 5th wheel trailer.
Those that knew him well understood that he lived and died on his own terms always.
At his request, he will be cremated with no ceremony or visitation. The family will have a very private celebration of life.
Donations can be made to the charity of your choice in his name. Arrangements entrusted to Denning's of Rodney. You may share a condolence online at www.westelginfuneralhome.com.
May he rest in peace.